CROWN BOWLING NW CLUBS SPORTS COMPETITIONS
North West
Event details
Our last 2018 North West Sports Competition (Crown Green BOWLING) for Regional BN members other Clubs including Swims is to take place Sunday 22nd July at Manchester Sun & Air. This is a FREE event for all BN & other clubs members. You can watch the competition or enter the competition as you arrive. The club usually gives us access to their facilities. Food, drinks,cakes, plants etc...are for sale. Please bring your club or BN member's card along.
(The game will start at 10:00am. Registration to compete one hour before)
Here's the club's address for the location details
http://www.springfieldmsas.org/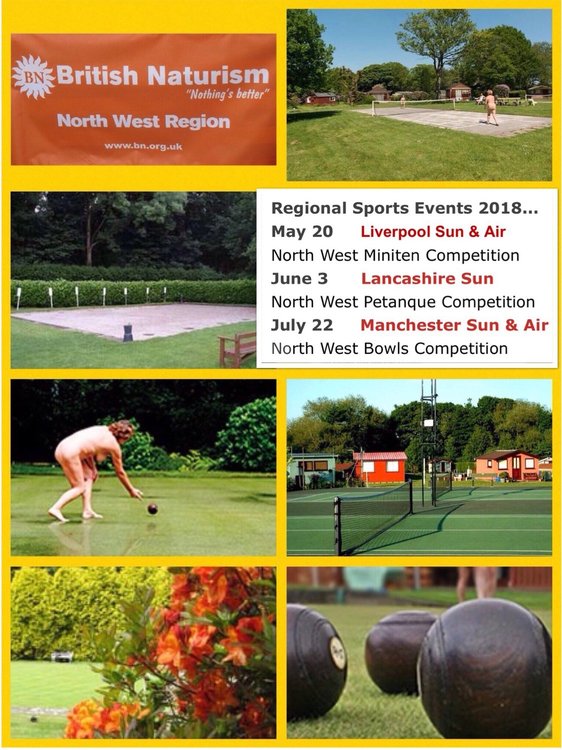 Non-club BN members are strongly encouraged to attend. The Sports Venues are great social events to socialise with many other local fellow-naturists in a perfect relaxed naturist, family-friendly environment. In a previous NW newsletter last year's event at Lancs Sun was described below as a true Village Summer Fête in blazing sunshine.
 SUMMER VILLAGE FETE with bunting, tombola, ice-cream, food & drinks for purchase all day.  Many of us there used the swimming pool & relaxed on the lawn on a hot sunny June day.
User Feedback
There are no reviews to display.