Event details
Solway Sun Club (Carlisle) will be holding the following event on 22 July 2018.

NAKED CHI KUNG 10:00 hrs --- 16:00 hrs

This involves slow gentle individual movements and can help to improve your breathing, posture and flexibility (no Mats required) It will be held on the lawn if the weather permits, or in the clubhouse if it is inclement weather.

All welcome,
please email solwaysunclub@yahoo.com to let us know you will be attending.
we will then send you directions to our club.

Cover charge £25,00 per person for a full day of Naked CHI KUNG.

Solway Sun Club will provide Tea, Coffee and soft drinks.
Please bring a packed lunch; we also recommend you bring suntan lotion & insect repellent.

Kind Regards.
Secretary S.S.C.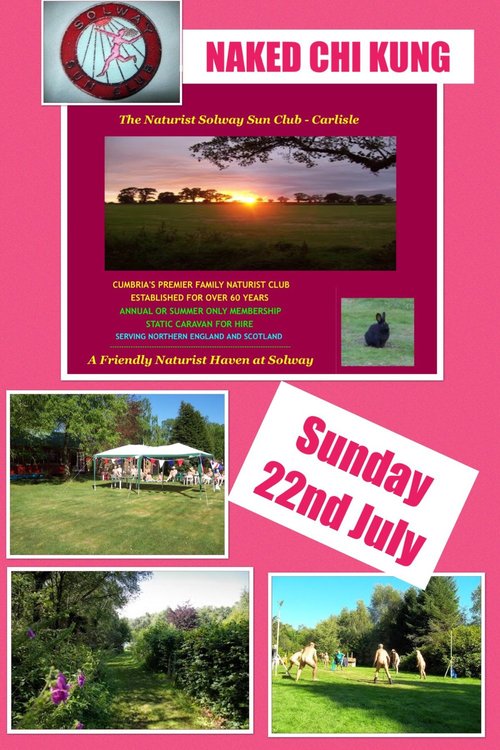 User Feedback
There are no reviews to display.