Sunday 12th  September  2021
LATE SUMMER SOCIAL OPEN TO BN MEMBERS 🌱 
The North Western Sunbathing Society ('Hillside') hosts its Late Summer Open Social on September 12th.
🌮 "Simply bring your own lunch and enjoy the day".🥗

There's no official start time, just drop in from around 10.45am and enjoy your first tea or coffee of the day in the pavilion. There will be guided tours of the grounds featuring its new circular Nude Woodland Walk and passing by the mysterious Lord Lucan's cave & its cascade.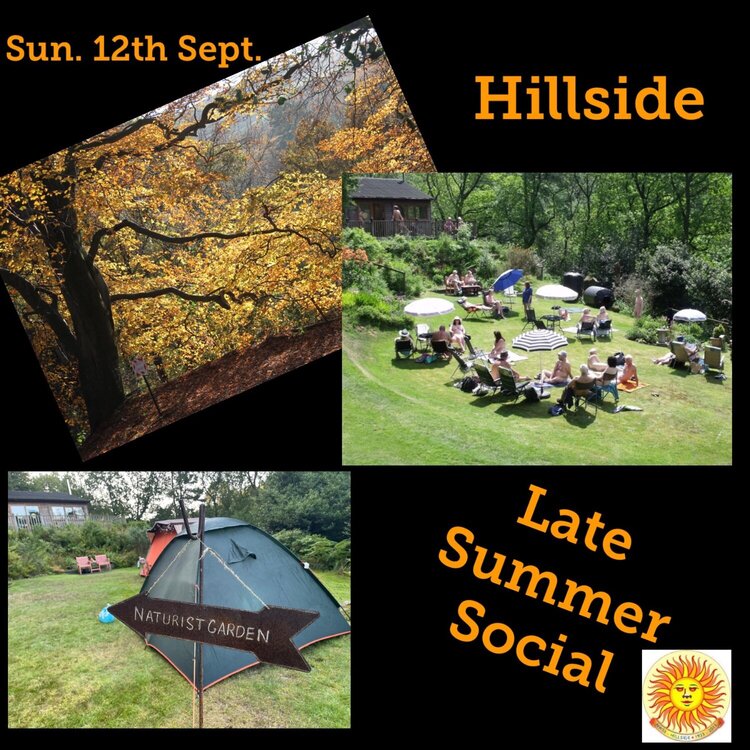 Depending on the weather, we can organise an ad-hoc game of möllky or boules. We also have a powerful log-burner in the Swedish-style sauna, with a hot and cold shower. If the sun shines, enjoy sunbathing on the beautiful multi-coloured flower-surrounded lawn. 🦋 

🚙 Car spaces are limited so an invitation is essential to attend this event. Parking spaces suitable for disabled people are also available. 🚗 
(Visitor's suggested donation to the club £5) 
For an invitation, you need to get in touch with the North Western Sunbathing Society's membership secretary, details on the CONTACTS page. Please note, AN INVITATION IS ESSENTIAL as places are limited. 
Edited by Alain