Event details
3 Course meal with drinks included, cost £30. In a village hall near Cambridge. Plan to open up to non members as well to attract new people. Clothes optional rather than "naked"
This event is being organised to try to encourage new members to attend from around the region (and beyond), as well as current members. It starts at 7pm will end by 10pm. It is being held in a village hall just south of Cambridge with good access to the M11, the A505 and the Liverpool Street railway line (2 per hour). Duxford War Museum is only 1 mile away. The postcode of the village hall is CB22 4NE.      The meal  consists of,
Drink on arrival, wine beer of non alcoholic,
Starter, Carrot and Coriander soup,  
Main course,  Beef Stew or a vegan Spinach and Chickpea Curry
Dessert, Apple or Peach & Raspberry crumble.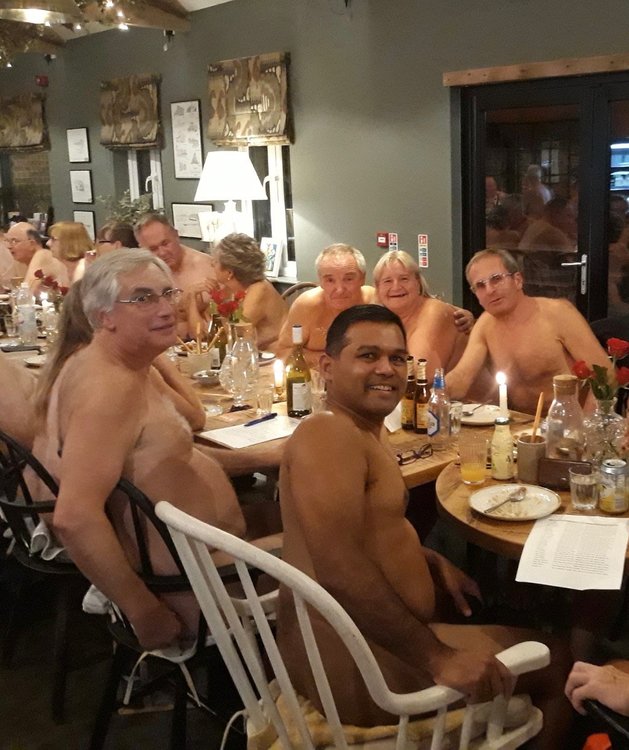 There is a Holiday Inn Hotel 1 mile away or a choice of hotels nearby..
If notified in advance a shuttle service to the station can be provided. 
The main emphasis is on having a good time and enjoying yourselves to forget the winter blues.
Please contact me for further details.
Booking now open  https://www.tickettailor.com/events/britishnaturism/318613
Cheers
Ian