⛄️ Sunday 5th December from 1pm onwards ❄️ 
Come and join friends by the fireside at our 🎄 Hillside Naturist Christmas Party! 🎅 
We'll have the wood burner lit in the Pavillion, food to share, festive music 🥳 and a warm welcome 
As part of your visit be sure to enjoy a walk by the brook in our beautiful woodland glade and a toasty warm up in the sauna. 
Please bring your own food to share for a buffet lunch and food for the grill if you'd like to barbecue...and if you can, please bring a small gift to contribute to 🦌 a Secret Santa raffle! 🦌 
In addition to Hillside members and friends, this is an open event for all BN members so do come and join us!
INVITATIONS REQUIRED
No visitors fees apply.
Please contact mailto:dw4design@btinternet.com 
to let us know you are intending to come along.
CORONAVIRUS PRECAUTIONS:
North Western Sunbathing Society fully complies with all H. M. Government's requirements and restrictions.
(You may wear a face mask if you wish and there is hand sanitiser and wipes for your convenience. Please make sure you take a LATERAL FLOW TEST just before attending) 
( Entry created by Alain, promotion & BN rep. for NWSS Club)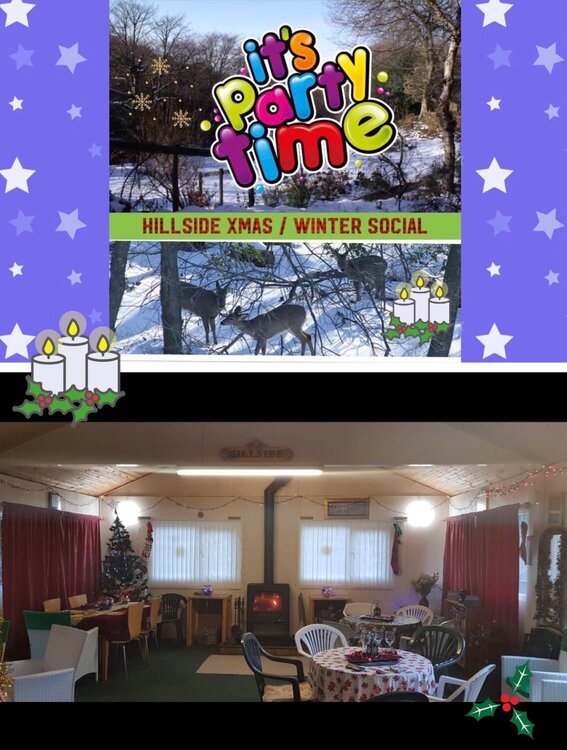 Edited by Alain