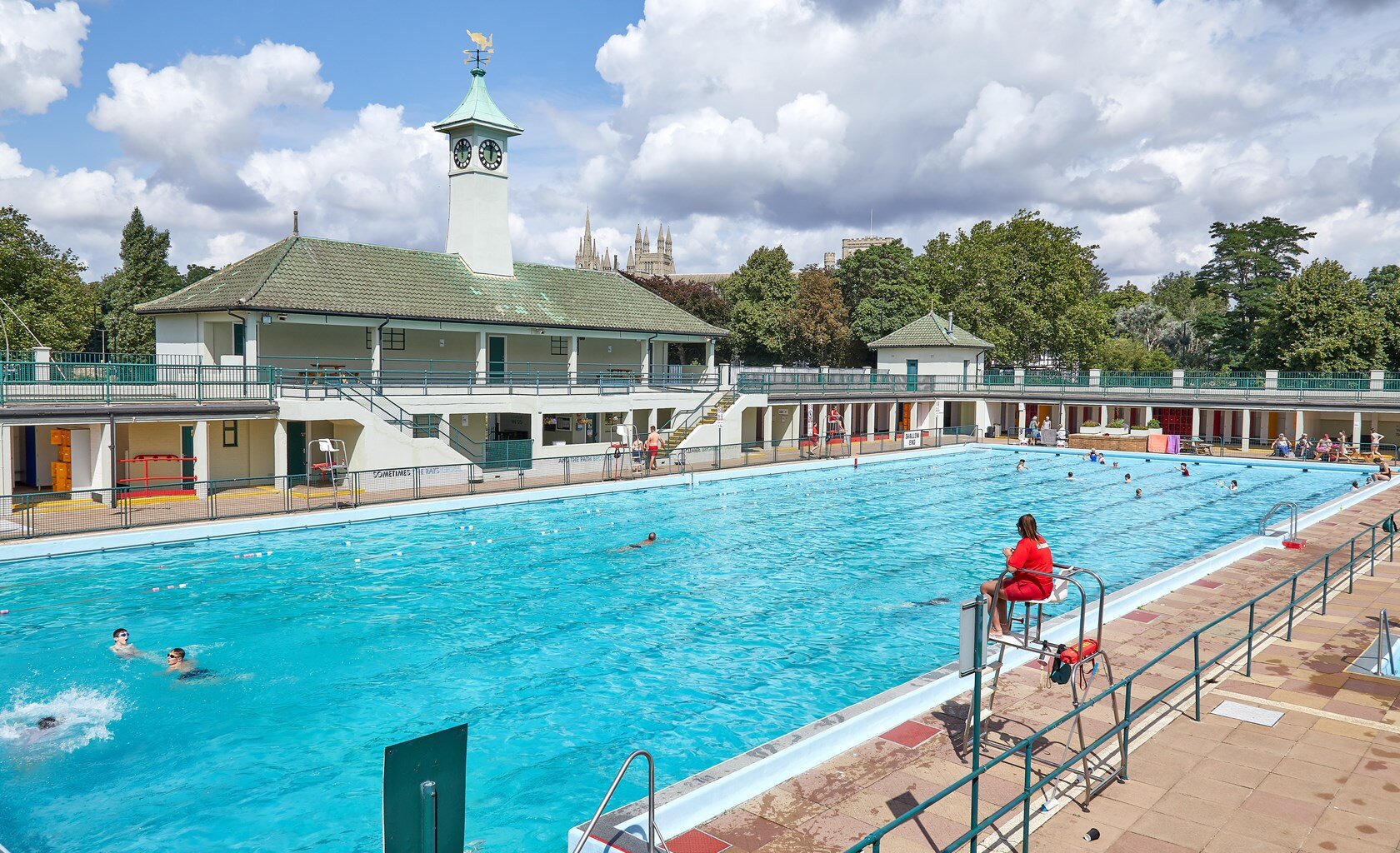 Peterborough Lido - Great British Skinny Dip
Eastern Peterborough Lido Naturist Swim / Great British Skinny Dip
 7.30pm to 10.00pm.  BN Members £10 / Non BN Members £12
Eastern Region had a very enjoyable visit to the Lido in 2019 and 2021 and are pleased to announce that we have booked Peterborough Lido for 4 naturist swims in 2022. This is a wonderful example of a 1930s Lido with 3 heated pools.
Travel to the Lido is easy. There is a large carpark next to the Lido and it is 15 minutes walk from the railway station (0.7 miles).
For those with mobility problems; the pool is basically on one level with good steps in the corners of the pool for access.