A really important area to emerge in the work being undertaken to develop an overall strategy has been how best to take forward issues around equality, diversity and inclusion within British Naturism.
British Naturism has already done much to address issues around equality, diversity and inclusion within the organisation, for example raising awareness of body positivity, mental health, women's equality, hate crime and anti-discrimination practice within naturism.  Its involvement in research with Dr Keon West and others on body positivity and nudity; publishing articles in the BN Magazine and online; and providing information through radio, TV and newspaper interviews and via social media have all been positive. 
We've now produced a draft Equality and Diversity Policy, along with a Code of Practice to demonstrate British Naturism's commitment to the principles set out in the Policy. It was published to members earlier this week for comment.
Today we are also pleased to welcome Richard Stacey to our growing band of volunteers who choose to contribute their time and expertise for the benefit of other members. Richard joins the team as LGBTQ Officer. This is a new role which will provide British Naturism members and potential members with a point of contact and information for questions relating the LGBTQ community within Naturism – it's not about setting up a separate group for LGBTQ members.
Richard has some exciting ideas about how to develop his new role over the coming months that he will be sharing. In the meantime, he would be really happy to hear from any members (however they identify) with their suggestions as to how he and the wider team can make our organisation even more inclusive and welcoming than it already is. You can also read his blog.
Richard has been a member of British Naturism since 2018 and has been active in the Eastern Region for much of this time, both as a participant and as an organiser of regional events. Outside of his job in local government he also has lots of other volunteering experience and is a Community First Responder for the Ambulance Service.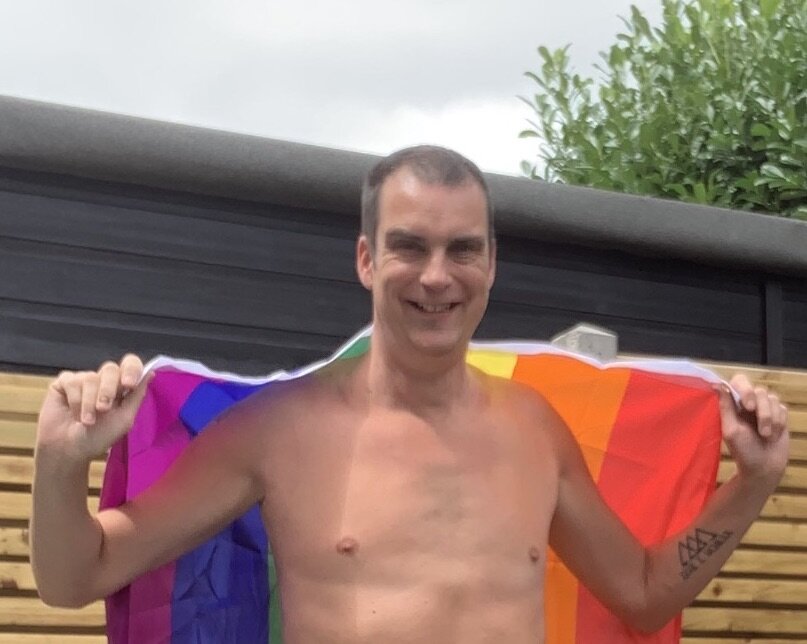 Flag photo credit : drahomir posteby on unsplash