Everyone knows that the Internet and technology are always changing and developing, and like most organisations BN is continually working to keep up to date and introduce additional benefits and services to members. Over the last few years we have made a few obvious changes, such as the redevelopment of our website and the introduction of a new newsletter service; but have also made many 'behind the scenes changes', for example to our automated membership renewal reminder system and a membership statistics reporting module for BN officers and staff.
The one area of BN's IT infrastructure which has not been upgraded is the
membership database. The existing office based 'Equinox' system had proved robust and reliable throughout the 10 years that it has been in operation but it no longer matches up to modern expectations.
One of the main features of our new system is that at long last you are now able to access your own membership record and can update your details, make annual payments and set preferences such as which newsletters you wish to receive. This is a big change for BN and will save a HUGE amount of office time and cost so that we can support other important and under-resourced aspects of BN's work. The system is fully integrated with this website and if you are a registered user, your current user name and password will remain unchanged AND is now your login for the new membership system. If you are not a forum user, then this article will tell you how to find out your username and password: 'what is my username and password', which you then will be able to change to make them more personal or memorable.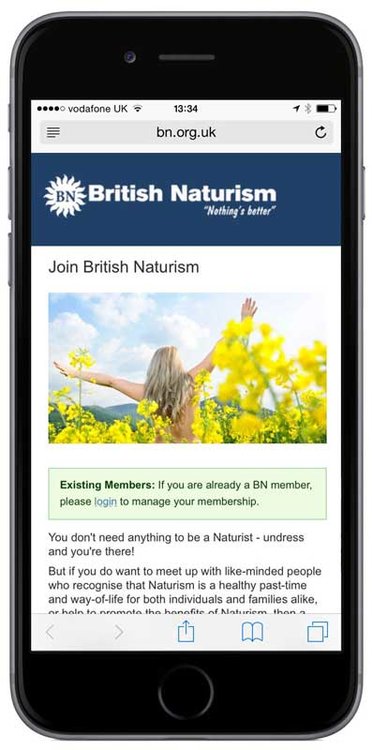 The site also works brilliantly on tablets and mobile phones. Our preferred methods of payment will continue to be by Credit Card or Direct Debit but in future the payments will be processed online so there will be no delay in your renewal and you will get immediate notification of payment success. If you don't have access to the internet or don't think of yourself as computer-savvy you will still be able to renew by post or over the telephone for the foreseeable future, but 'online self-service' will become our preferred option.
Some members may be concerned about their personal details being placed online, but the increase in online shopping and banking in recent years means that these types of storage and transaction systems are now very safe and our new systems will be fully compliant will all of the necessary standards. All of your data will be stored centrally on our web server and as is currently the case will never be made available to any third parties. Look out for information in the next issue, on the website and forum, in e-zines and at events about the eMember Project including how to find your record and manage it, make payments, change your preferences and more. If you have any queries or comments, please read our frequently asked questions or feel free to contact me on: support@bn.org.uk.
https://www.bn.org.uk/membership/getstarted