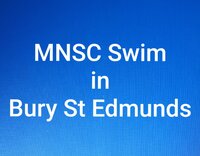 Just a reminder that Saturday 26th March there is a MNSC Swim at Bury St Edmunds Swimming Pool.
Here are the details:
Just by way of explanation. MNSC stands for, Mildenhall Naturist Swim Club. 
The club used to meet at the Mildenhall municipal Pool, but is no longer able to. The club now meet's in Newmarket's and Bury at Edmund's respective Pools'.