Event details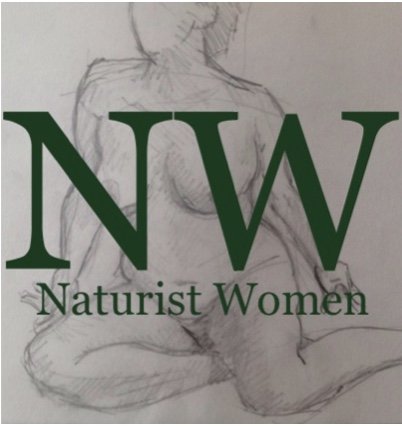 We are delighted to be able to tell you about this member-led Women Only Body Positive 'clothing optional' activity event!
Everything will be both included in the price and also totally optional - fill your time with as many or as few activities as you wish. 
Only £20 - including all activities and lunch. Location - 5 minutes walk from Waterloo Station - Noon till 5pm - It is open to both BN Member and Non-Members alike.
No need to sign up for specific activities or decide which to do in advance- everything you need be provided on the day, including lunch and refreshments!
All women are welcome - It is perfect for those with experience of 'clothing optional' events and also those with none. 
Workshops and Activities:
Life drawing workshop: 'Pose a question'
A fun and interesting twist on the traditional life drawing workshop. Our experienced model will be creating interesting poses for us to draw and also sharing her experiences of life modelling and female body image. Questions are welcomed and the sharing of your own experiences and thoughts is encouraged. There will also be an opportunity for anyone who would like to model during the session.
Yoga
Doria is a Naked Yoga teacher and an ambassador for body positivity. She started practicing yoga in 2010, as a form of rehabilitation after a critical illness and found that the clear, mindful asana instructions improved her memory, spatial relations, focus, and sense of connectedness with her mind and body. Eventually her expanding yoga path led her to India and Bali to train as a professional teacher – now qualified in Ashtanga Vinyasa, Rocket Yoga, Yin, Mandala, and principles of Ayurveda and Shamanism.
Naturist Information 
We will be making as much information about Naturism and Naturist venues/ activities available as possible. If you're new to this (or even if you're not!), we want to let you know what else is out there! 
Crafts
Available to have a go at throughout the day- if you don't fancy a particular workshop- or during a break- why not try your hand at something crafty? Materials ideas and guidance provided but we'd love you to come with your own crafting ideas to share with others too!
Quiz 
With prizes too! Available throughout the day.
Open' Folk Session
Join our host for this relaxed session- everyone is welcome to perform or just sit back and enjoy. Whatever your talents or interests-Poetry, musical instruments, singing and more. Bring them with you and share with the event.
Presentation/ Talk and discussion groups
There will be an after lunch talk given on the subject of women in naturism as well as 'ad hoc' discussions. Bring your ideas for topics, your experiences and your questions. 
Social Space
Of course.  A chat over lunch, regular refreshment breaks or when you're not involved in a workshop. Naturist women are a friendly bunch and there will be plenty of opportunity to catch up with friends or meet new ones.
Homemade lunch and all day refreshments
A shared lunch is included in the price- a great opportunity to chat and catch up with everyone. Vegetarian and vegan diets will be catered for…but do let us know in advance if you have any other requirements. Hot and cold drinks, cake and snacks will be available throughout the day.

All Women are Welcome- Newbies too!
If you already have experience of naturism, we know you will love this event - there is something for everyone.
If you're considering giving naturism a go - as women of all ages and backgrounds, we can absolutely vouch for the positives it's bought to our lives. Body confidence and empowerment; renewed acceptance of ourselves and others; a sense of well being and freedom- to name just a few. Not to mention it's just really good fun!! But it's not an experience that can be easily described - We found that we had to try it before we 'got it'!!
So we're hoping that a woman only environment combined with a great programme of activities might be just the thing to encourage anyone new to this to have a go.
We're absolutely 'Clothes optional'
This event has been designed as a supportive environment encouraging 'body positivity' where women can take part in fun and interesting activities without wearing clothes. But we get it. We're women too. Sometimes you're just not 'feeling it'- for whatever reason. Sarongs, dressing gowns, comfortable clothing, whatever- all totally ok with us. Its your choice - spend the entire time nude, start off clothed and end the day clothes free, decide to cover up part way through ....... The most important thing is that you join us as supporters of our aim and in a spirit of acceptance of everyone present and with a curiosity of what a women only naturist experience could bring to you. 
Want to get even more involved?
If you have ideas regarding what you'd like to be available, or if you'd like to run a session at this or a future event, please just let us know!!
What to Bring with you
Everything you need for the activities will be provided. And full nudity is absolutely welcomed! However, as a minimum, it is naturist etiquette to have a small towel or similar to sit on. Of course, also feel free to bring whatever else you would like to feel comfortable in, in case you would like to cover up at any point- perhaps a sarong, dressing gown or loose shirt. Also, if you would like your own art materials or yoga mat, etc, perfect- bring those too.
NEW SESSION ADDED
Photography talk/ display
Amelia Allen will be joining us and as well as bringing images from her book 'Naked Britain', she will tell us about her current project. This next book will be about women's equality/ inequality and life from a female perspective in Britain.  It will include 100 women, of 100 ages (0-100) in this centennial year since (some) women won the vote. The portraits will show women's freedom; equality and inequality; strengths and weaknesses; in an empathetic and empowering light. The book will look at women's personal freedom in our modern society, as well as raise issues of how some women are free to live the life they wish and others are fighting a battle of their own kind.
Travel to the event
 
Car
There is no congestion charge on a Saturday and free on street parking is available on Webber Row- a 1-2 minute walk from the venue.
The bi-directional section to the west of Waterloo Road (reached via Waterloo Road or Dodson Street) looks best but there are also spaces on the one-way Eastern section (reached via Waterloo Road).
There are also plenty of pay and display car parks around Waterloo and Elephant and Castle.
 
Train
The venue is a 5 minute walk from Waterloo mainline station.
 
Underground
The nearest tube stations are Waterloo (Bakerloo, Jubilee, Northern, Waterloo &City), Lambeth North (Bakerloo) and Elephant and Castle (Northern, Bakerloo)
 
Bus
The venue is along many bus routes, including 1, 63, 68, 155, 168, 171, 188, 363, 468, 172 and 453.
CLICK HERE TO BOOK ONLINE
For more information, please email: naturistwomen@gmail.com
To make this a reality, we need you to come!!
User Feedback