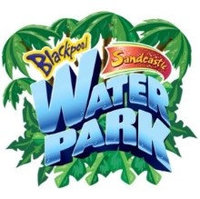 Latest from the North West Region
We now have North West News online within the BN North West News Page which can be continually updated with regular newsy material as supplied by members. There will also be a Newsletter dropping into your email inbox, if you have subscribed, with links to updated items within this online version. Anyone wishing to update me can do so by emailing me at: nwnewsletter@bn.org.uk
Should you wish to quickly view forthcoming Swim dates etc or write articles about your club or an event for publication, you can now do so and these can be viewed via This link.
Trending….
Blackpool selling fast!
The Blackpool weekend is still available but selling out fast! There are a few rooms left but please be sure to grab one soon to avoid disappointment. Follow this link to book. The dates are February 28th – March 2nd
Campaigns on the BN Website
All three active promotional campaigns - GBSD, Women in Naturism and the Just one person campaign - are now well catered for on dedicated pages within BN Website .
More media exposure for the Wigton swim!
When the nude Saturday afternoon swim at Wigton was confirmed as a regular event, the local paper sent intrepid reporter Roger Lytollis along to meet swimmers and get the scoop. As the swim approached its first anniversary BN decided to invite Roger to write about the swim again - and he did, as you can read here. Local papers are always looking for interesting - dare we say, unusual, stories. We hope that other clubs and swims will consider raising their profile and their attendances in this
way…
The Party of the Year?
British Naturism ran a fantastic event at Alton Towers a few weeks ago - amazingly our thirteenth such weekend. Coming to the North West for a entire weekend of social nudity is the thing to do! You can read all about it AND book for next year…
Our 2020 Vision…
We're already looking forward to fantastic events and gatherings in the North West in 2020, including a night at Waterworld waterpark, Stoke in April, a riverboat party on the Shropshire Union canal in May, a rural retreat near Windermere in July and a families event at Liverpool in August. Find all the details at www.bnevents.co.uk
 
…and follow this link for all events in the region, including all the regular swims. See you there! https://www.bn.org.uk/regions/northwest/
Amended swim dates
·

       

Due to repair work at the Northgate Arena, the

Wirralnats

Chester weekly swim has now been postponed until the 4th January. Their belated Xmas pool party will now be on the 11th January. Advance bookings only.
·

       

The Worsley

North West Naturist's

final swim of 2019 will be on the 21st December and will incorporate their Xmas party.
   Ron (Editor, NW News)